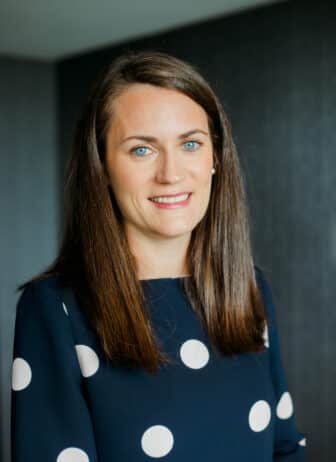 Lizzy McCourt Noonan is the Director of the Rodel Fellowship at the Rodel Institute, an independent and nonpartisan organization devoted to strengthening American democracy and improving the quality of public leadership in the United States. In this role, she leads the nation's premier bipartisan leadership development program for state and local elected officials. 
Previously, Lizzy served as the associate director of Outreach Initiatives at the Council on Foreign Relations (CFR), where she supported CFR's public engagement with religious, academic, and civic communities across the country. Lizzy was also a senior research associate at Global Strategy Group, a public affairs firm. In that role, she conducted research for political and advocacy clients including congressional, gubernatorial, and mayoral candidates; faith-based organizations; and primary, secondary, and higher education institutions. Additionally, Lizzy spent two years working at Success Academies, a nonprofit network of charter schools, where she designed and implemented community outreach programs and supported the organization's government relations. 
Lizzy earned a Ph.D. in political science from the University of Notre Dame where she specialized in American and comparative politics. Her dissertation explored the politics of the contemporary education reform movement, focusing specifically on the variation in charter school authorization and expansion across the United States. Lizzy also earned an M.A. in political science from the University of Notre Dame and graduated magna cum laude from Fordham University with B.A. degrees in international political economy and Spanish language and literature.

Lizzy can be contacted at lizzynoonan@rodelinstitute.org.