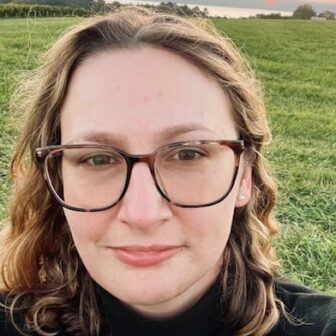 Jennifer Augspurger is the Administrative and Program Coordinator at the Rodel Institute.

Jennifer earned her B.A. in International Studies from the University of West Florida. As an undergraduate student, Jennifer was a member of the Kugelman Honors Program and completed an undergraduate thesis project. Jennifer also completed her M.A. in Political Science and served as a graduate assistant at the University of West Florida.  
Previously, Jennifer worked for McKinsey & Company as a People Operations Administrator. Her work focused on supporting company recruitment efforts. Prior to working for McKinsey & Company, Jennifer spent over 6 years in election administration. During her tenure with her local Supervisor of Elections office, Jennifer led numerous poll worker training classes, scheduled and attended voter registration events, developed employee online training programs, and supervised the recruitment and onboarding of over 2,000 poll workers. Due to her interest in political science, Jennifer also spent a year teaching American government courses at the community college level.

Jennifer can be contacted at jenniferaugspurger@rodelinstitute.org.